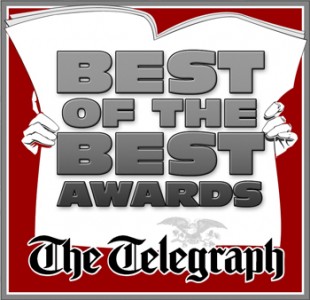 Andrew Brooks Photography, LLC is pleased to announce the acceptance of the Best of the Best in Photography award from The Telegraph.
This is our second award this year at Being the Best.  The first one came to us in March.  We were voted #1 Best in Business Award (Bestinbusinss)
So thanks again to everyone for your votes and support!  We will continue to work hard to capture the moments of your life for you to cherish for a lifetime.
Thank you and God Bless!
Andrew and Chris
Andrew Brooks Photography, LLC